Zhonghua Alumni Choir
Our Alumni Choir is one of the long lasting interest groups within the Zhonghua Alumni Association. It was started off by a group of passionate alumni who loved singing and decided to group together to get proper singing lessons from a singing instructor. The Choir was officially formed in 1992 and this small group slowly blossomed into a 70+ strength during its peak, and currently enjoying a healthy participation from our alumni and their family members.
Zhonghua Alumni Choir also actively performs for the public regularly, and get to go overseas for exchanges and regional competitions from time to time. Do look out for their next performance in our calendar.
It conducts the regular singing lessons on every Saturday from 2.00 to 4.00 pm at the ZHSS Music Room.
Group Leaders: Madam Moh Toaun Bee (9012 5503) | Madam Ho Sok Yeng (9005 2209) | Madam Lim Chor Eng(9677 2007)
Right: Photo taken before the Singapore Choral Association's 7th Singapore International Chinese Choral Festival performance at Singapore Chinese Cultural Centre together with Alumni chairperson Madam Chuang and Zhonghua Alumni Choir Conductor , Mr Chiew Keng Hoon. (27th July 2019)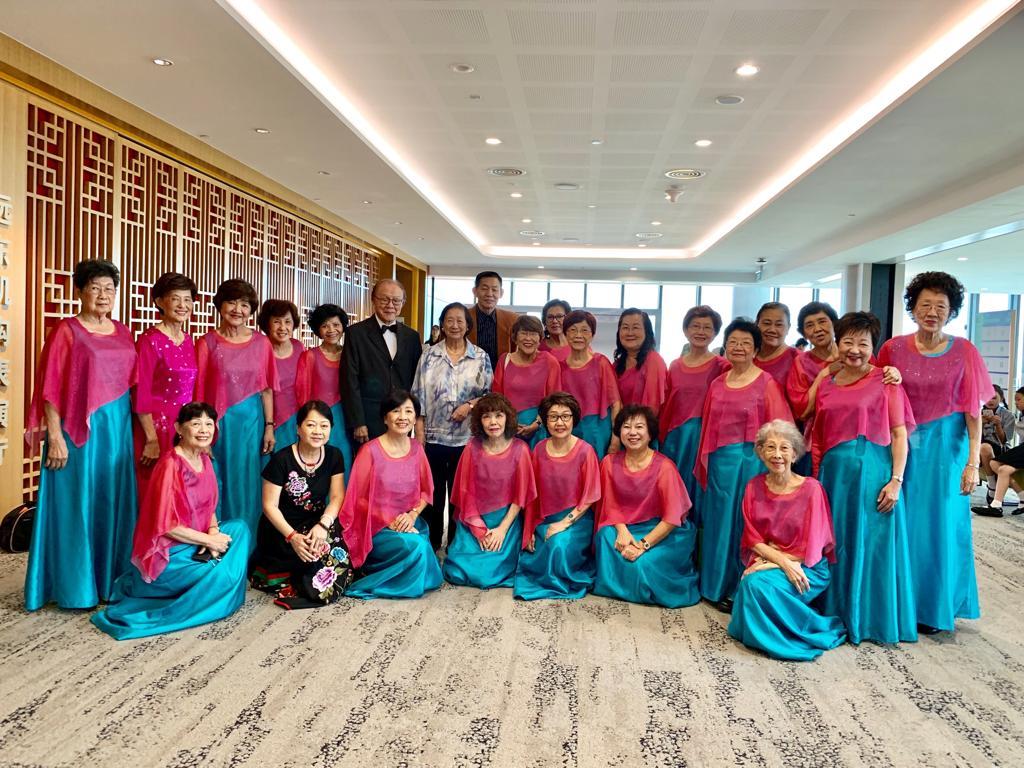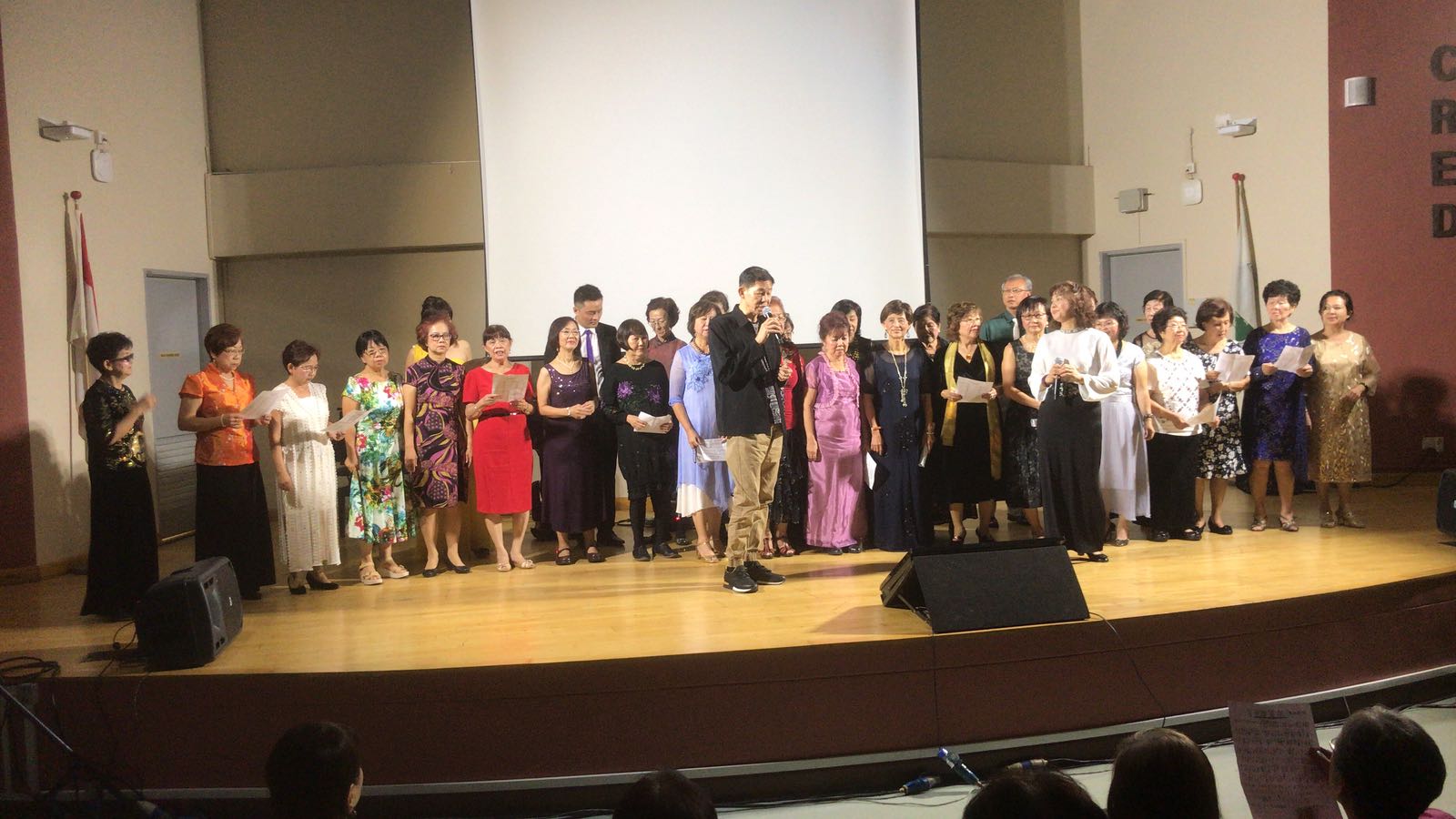 Karaoke Singing Group
Our Karaoke Singing Group conducts their group practice every weekend without fail. Other than the regular performance during Chinese New Year celebration, the Karaoke Group also organises a small scale public performance every 2 years.
Class is from 4.30 to 6.30 pm on every Saturday at ZHSS Music Room.
Interested alumni may contact Mdm Looy Nooi (9755 7837) for more details.
Left: Photo taken from 2018 bi-annual Public Performance at ZHSS Auditorium
Alumni Vocal Training Class
Alumni Vocal Training class was formed in 2004. Currently it has more than 20 trainees under the watchful coaching by Madam Li Guo Hua, who was graduated from the Tokyo College of Music.
The students work hard to learn, and the teacher gives them the best guidance. From the original intention of self-entertainment, they gradually enter the threshold of singing art and enjoy the joy of singing.
Zhonghua Alumni Vocal Training class also regularly perform in some of alumni events.
Class is from 11.00 am to 1.00 pm every Saturday at ZHSS Music Room.
Keen to start your own Interest Group?
Zhonghua Alumni Association is willing to assist our alumni to organise interest group in area of sports (eg. badminton, basketball) and hobby (eg. ICT,  robotic, painting). Contact us to see how we can help you to get the group started.
Email to: info@zhonghua-alumni.org.sg